Yamata FY335 Walking Foot Cylinder Bed Industrial Sewing Machine, Head Only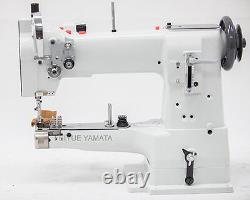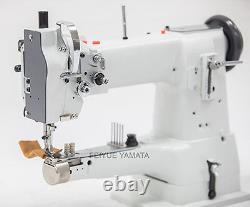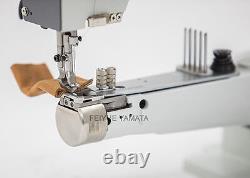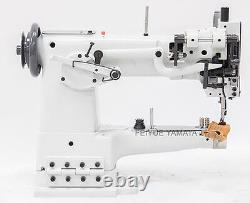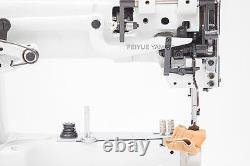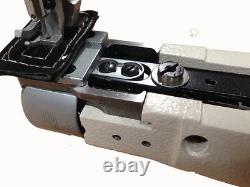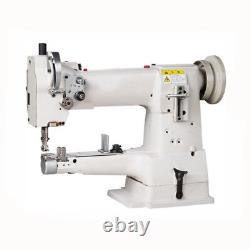 THIS LISTING IS FOR HEAD ONLY, TABLE, STAND AND MOTOR ARE NOT INCLUDED. The FY335 is a Big Bobbin Medium/Heavy Duty Walking Foot Cylinder Bed, Compound Needle Feed, (Unison Feed) Lockstitch Sewing Machine with an "M" size Big Bobbin and end of the cylinder Big Size Rotating Hook mechanism. The FY335 machine includes a lever operated stitch length mechanism with a reverse feed regulator for back tacking and stitching in reverse.
Some additional features of the FY335 include a semi-automatic lubrication system. The machine sews thread from size z-46 up to size z-207 in the needle with up to z-138 in the bobbin. Universal cylinder-bed machine for use in small leather goods, leather garments, upholstery, shoes, etc.
Working on tubular or pre-attached articles and standard sewing work on leather wear, bags and leathercraft articles. Head only, table, stand and motor not included. Machine comes ready for binder but actual binder doesn`t come with machine.

---