Nice Leather and Canvas Sewing Machine. Totally Refurbished. 1.5 Amp Motor. MSK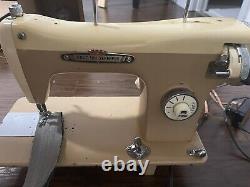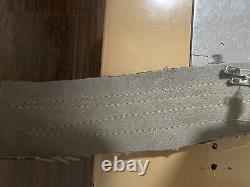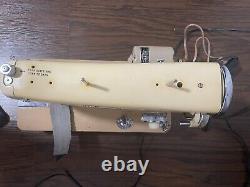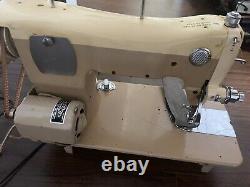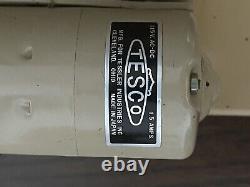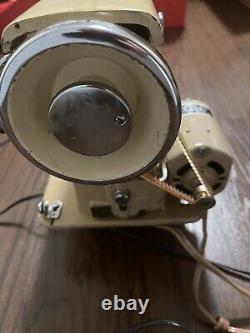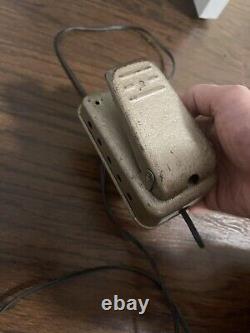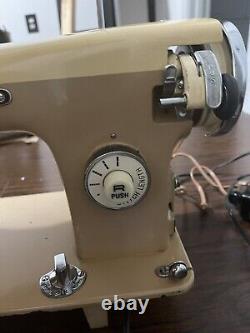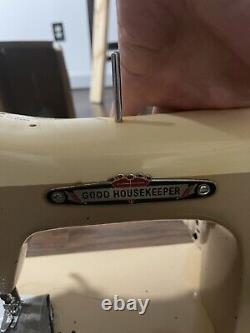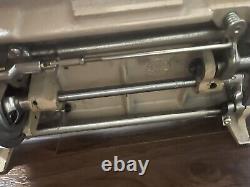 Very nice heavy duty Japan Made Good House Keeper sewing machine. Super powerful 1.5 amp motor. I select old style Elna, Bernina, Pfaff and Husqvarna Viking sewing machines and refurbish them meticulously. I replace old plastic broken gears with new ones and I totally service each machine including oiling, greasing, and setting timing, and cleaning. This particular fine example is Good House Keeper sewing machine manufactured in Japan.
This is a precision sewing machine. Mechanically and visually is in amazing condition. Powerful 1.5 amp motor. I oiled and tested it for leather applications. Note: YOU CAN ONLY SEW UP TO 16 OZ LEATHER (all layers combined). 16oz leather is almost 1/4.

---