Monster Bernina Leather Canvas Sewing Machine. Refurbished. Customized. GS3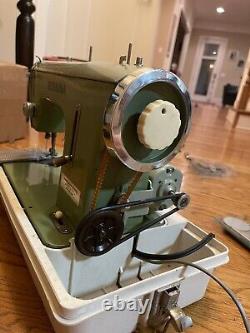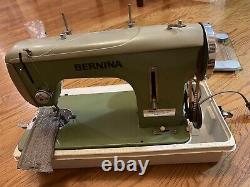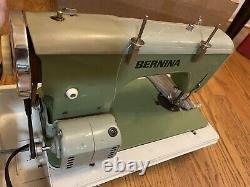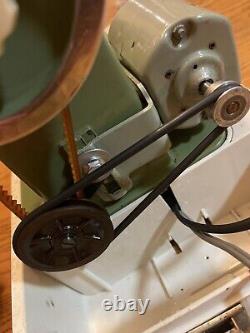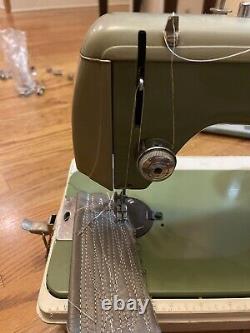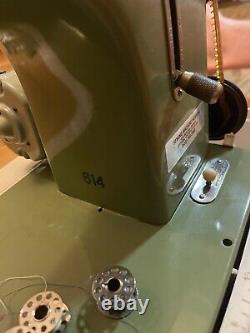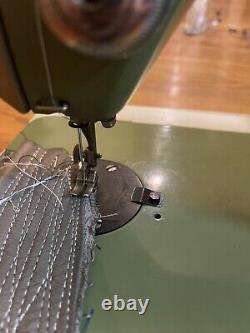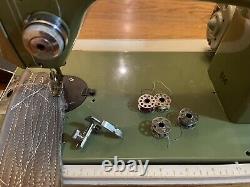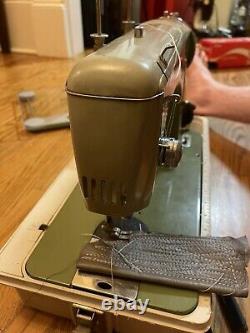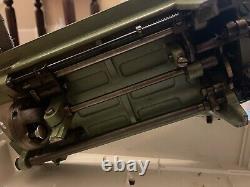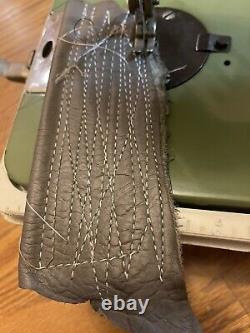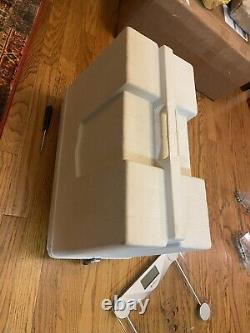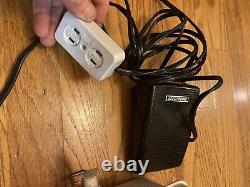 Modified Monster Bernina 614 Super Heavy duty sewing machine. Monster power with reduction pulley.
I select old style Elna, Bernina, Pfaff and Husqvarna Viking sewing machines and refurbish them meticulously. I replace old plastic broken gears with new ones and I totally service each machine including oiling, greasing, and setting timing, and cleaning. This particular fine example is Vantage Bernina sewing machine manufactured in Japan. This is precision sewing machine. Mechanically is in amazing condition.
Perfect machine for semi commercial use. This is a straight machine with reverse. Needle plate is modified with spring load for fast removal. This machine has been modified with two step pulley from Bernina to increase torque 3 times. See the quality of modification.
This is equivalent of 400 Watts machine. This is slow sewing machine around 300 stitch per minutes. Machine is sitting on a carrying case in great condition. You can sew up to 18 - 20 oz leather all layers combined. Recommended max thread: v 69.

---