Consew 339rb-3 Two Needle 1/2 Walking Foot Rev 110v Industrial Sewing Machine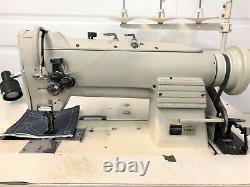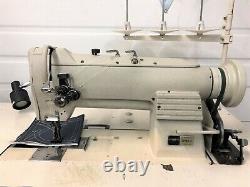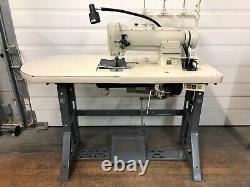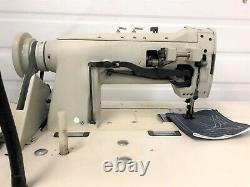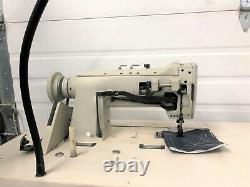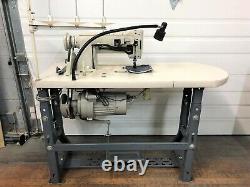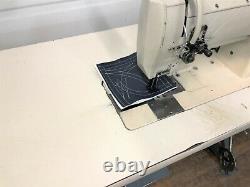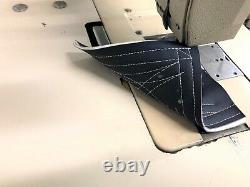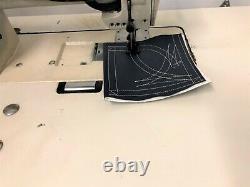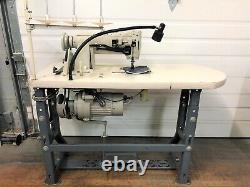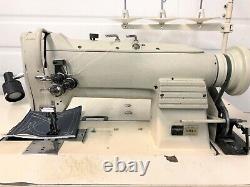 Two Needle Walking Foot Machine. 1/2 of an Inch Needle Spacing.
Heavy duty Japanese made two needle triple feed lockstitch walking foot machine with 1/2 of an inch needle spacing. 110 Volt HD Clutch motor. Walking Foot, lower feed and needle feed industrial sewing machine with Reverse stitching.
Sew with one or two needles. Machine is designed for many materials including leathers, vinyl, & upholstery work.
This is a vertical loaded (drop-in) Large bobbin machine. Complete unit with table and 110 volt HD clutch motor. Special rounded table top measures 46 inches at longest point.
Machine shows sample sewn in photos.

---